WE are glad you're here!
---
As the late and prolific author, poet Ms. Maya Angelou once stated,
"All great achievements require time."
The same is true with the necessary and rewarding self-care that therapy provides.
Although finding the right therapist may not be easy, once you find a great one for you, it is a match that will help elevate your mental health in profound and immeasurable ways.
​You are worth the time!
​
​If you are feeling significantly
stressed
or
overwhelmed
, seeking help can be a very wise decision.
I commend you for the
courage
and
strength
it takes to look for help.
​We can all benefit from therapy at some point in our lives, and you are taking the next step to better yourself and your life right now.
We all have a unconscious side to ourselves. Most of us has gone through some sort of trauma and we may have even had to repress parts of ourselves to become an acceptable version for other people. Therapy can help you learn more about the
behavioral
,
mental
, and
emotional
parts of us that need
healing
.
I can help you on your
Mind 2 Mend Journey
​



NaTasha A. Bailey, MS, LMFT
Licensed Marriage and Family Therapist
Owner and Therapist of Mind2Mend Therapy Center
LMFT # 86354
---
​

For your Safety and Due to Social Distancing :

​

WE OFFER PHONE OR ONLINE-THERAPY SERVICES AND LOW-COST SLIDING SCALE RATES BASED ON YOUR INCOME.​DO NOT INCLUDE CONFIDENTIAL OR PRIVATE INFORMATION REGARDING YOUR HEALTH CONDITION. THIS FORM IS FOR GENERAL INFORMATION

​​

HONORED TO SUPPORT

MILITARY FAMILIES

ACTIVE

DUTY

AND

VETERANSI am In-Network Provider for Tricare & Tricare West Insurance

TREATMENT SERVICES
| | | |
| --- | --- | --- |
| Groups ​ | Individuals/Family | Couples ​ |
---
Photo by: pixabay
I have over
10
years experience serving
women, adolescents, families.
I experience
working with people from all walks of life including by not limited to
young adults
,
college students
,
single mothers, working mothers, military active duty and veteran women, military spouses, with issues such as
overcoming a recent breakup
,
newly divorced, work related stress, anxiety and depression
.
I also offer short term-serivces for couples
dating,
premarital and marriage counseling
through prepare and enrich model.
​I am a passionate about holding a
safe healing space for high functioning professional women of color
to process
past traumas
,
parental wounds
,
relationship
issues
,
phase of life issues, career transitions and various other issues.
I am also culturally competent with working
with the military community.
Once you are ready for help, the most important thing is to
find the
right person to trust in guiding and supporting you.

​

My style is
compassionate
and
respectful and faith based.
I use a unique variety of clinical and coaching skills tailored to you and your situation.
My role is to help you
unpack pain
and
process your feelings
in a
safe
and
confidential space
. Therapy can be
rewarding
and a
journey
to
self-discovery.
I will adapt the pace to fit
what you need
. If I am not the best fit for your needs. I will help refer you to another therapist to fit your needs.
​I enjoy helping women explore
personal perceptions
, fear of
social stigma
,
past life experiences
that impact us, by
exploring attachment patterns
and
developing coping strategies,
we can work to heal our minds and live a
better quality of life
.
​​
Photo by

Dellon Thomas


​Lift Your Crown Teen Girl Group
Groups currently not being offered due to COVID-19.
Therapy groups for teen girls offer a unique and exciting opportunity for character growth, emotional support, self-esteem building, and the opportunity to observe and change patterns.
EligibilityAges 13-17
CA Residents Only
Quarterly Group Therapy Sessions for Teen Girls
Winter/Spring/Fall/Summer
​
Please note: Although we hold space for Black girls and their individual experiences,
this group is open to all regardless of sex, race, color, ethnicity, national origin, citizenship, gender, gender identity, gender expression, sexual orientation.
Let's chat and get started on your Mind2Mend journey!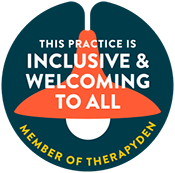 Location:
680 Old Telegraph Canyon Rd. Ste, 201
Chula Vista, CA 91910
HOURS OF OPERATION

Mondays: 4:00 PM-7:00 PM
Tuesday: 4:00 PM-7:00 PM
Wednesday: 4:00 PM-7:00 PM
Thursday: 4:00 PM-7:00 PM
Friday: CLOSED
Saturday: As needed
Sunday: CLOSED